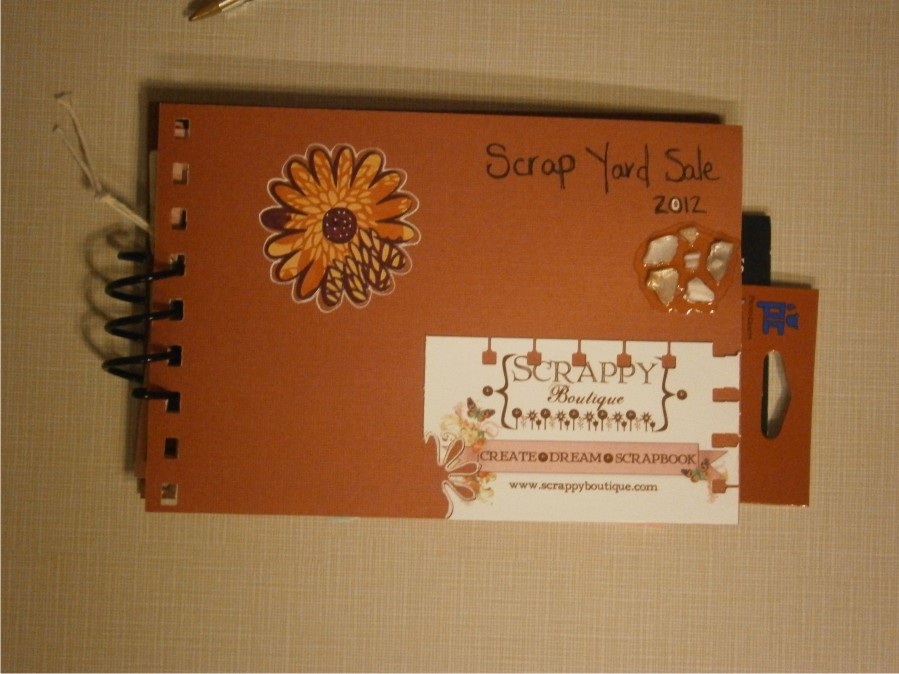 Scrappy Boutique's Annual Scrap Yard Sale (www.scrappyboutique.com)

F A
B U
L O U S
Tons of cool stuff that other people are done using and now want to get something else instead.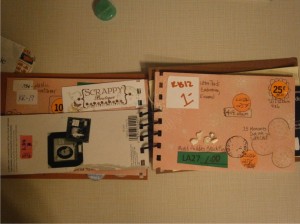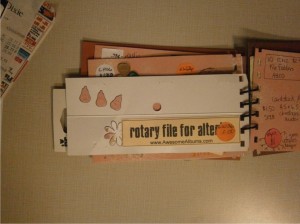 I made this scrapbook using the paper that I got and showing all the things that I got there – rubber stamps and shell bits and punches and stickers, that were FREE by the by, included in my MASSIVE coup of:
800 + sheets of 12×12 scrapbook paper
for
$5.00
Yes, that's right, fans.
FIVE DOLLARS.
800 SHEETS.
holy.
cow.

And then
there were MAGAZINES.
Where Women Create (www.stampington.com) for $1.00.
ONE DOLLAR
I got them all, even though I already have every single one of those issues at home, in the bookcase and strewn hither and yon throughout my house.  It is impossible to have too many what.my.studio.looks.like magazines.
I also got a bunch of scrapbook magazines as they have good ideas and pictures and instructions and such – for 25 cents each!
A couple of books, some buttons (for people eyeballs – so it really WAS for work), a couple of Sizzix® dies, a couple of mini album dealios, and two big things of 12×12 hanging folders and some other miscellany later, and I was at a total of $47.00.  A coup and a half.
My friend, Katherine, went with me and found treasures of her own.  My husband took off work and met us there, with a whole basket already collected by the time we got to the store!
It took me a couple of days to play and sort out all my treasures, and then I made this little scrapbook to document the haul.  It was a grand, great day, and now I can look at this little book and remember all the wondrous prizes that I got!