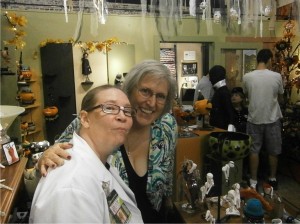 Well, fans, we had our super cool show in Spirits in Sanford!  We met so many wonderful crazy just.like.us people there.  It was great!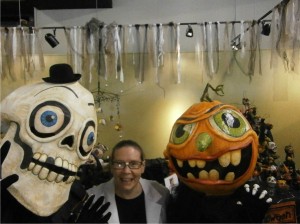 The Skaerrenvolk and their trading cards were a hit. The comments were all positive, with the recurring theme of "how fun!" And that is pretty much the BEST thing to say.
The funniest thing was the huge attraction of the View-Master. Everybody was loving remembering having one of those.  There are pictures of a wedding from the 1960s in it, and it was a lot of fun to watch people looking at them.  The View-Master is now standard equipment at the Lab!
A big thank you goes out to Abbe Arenson who mentions us by photograph in her blog, abbesworld.wordpress.com.  Thanks, Abbe!  Be sure to check out her blog.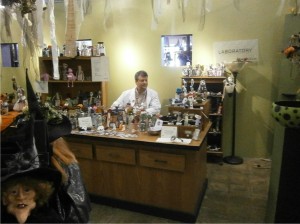 Here are some views of the Laboratory – it turned out super duper cool!  Thank you, Dr. Bell, for manning the Lab with me.