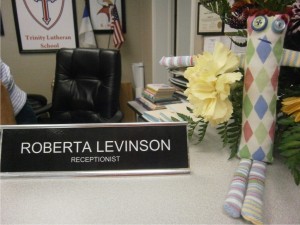 Donal adopted the Levinsons after visiting Roberta at work today at Trinity Lutheran School.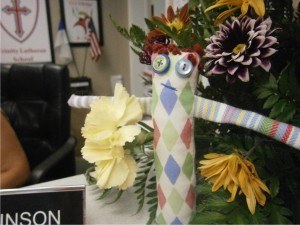 That Donal – he's such a ham.  Hanging out in the flowers!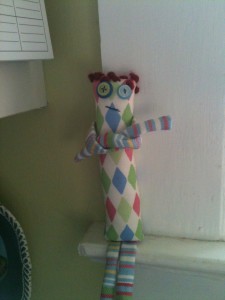 Roberta says, "He's a little huffy about being sent to a strange place."   Hang in there, Donal. You are going to love living there!