Well, fans, it's been quite a while since we've posted here – and a lot has gone on.
Halloween,Thanksgiving, Black Friday, a revamping of three bookcases of books and magazines, my father and step-mother's wedding anniversary, my father's birthday, a partial remodel of a laundry room,  an out of town wedding, rainy days, sunshine, making new friends, daily walks outside,and knitting frenzies (read: new yarn made into mini sweaters and hats and a new outfit for Earlene).
 And now for something completely different.
We are very excited to get to be a part of our first Blog Hop.  It's a Christmas ornament giveaway extravaganza!
The Blog Hop is being hosted by Carly Smith of Boggy Bottom Bayou, one of the exquisite artists at the Spirits in Sanford Halloween show this past October.  You can find her blog at boggybottombayou.blogspot.com. She is an amazing artist, even featured in the August issue of Art Doll Quarterly – a 5-page spread!  So hop on over and check out her site!
The Blog Hop is a multi-artist giveaway, with something for every taste.  One person will win all the handmade ornaments on the Hop – and that person could be YOU!
It all starts on Monday, December 10th and runs until Sunday, December 16th, at 5:00 pm Pacific time.  A winner will be picked that evening and announced on all the blog sites of the participating artists Monday morning, December 17th.  The contest will be easy to follow, and all the details will be here Monday morning.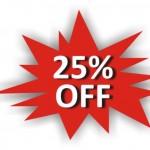 And, since it's Blog Hop crazy here at the Gallery,   we've got a super special for all you Blog Hoppers out there – 25% off anything in the store, PLUS free shipping!
Since you can't figure the cost of the Skaerrenvolk because the shipping is included, we've done the math for you:  during the Blog Hop, their low, low price is $45.
Happy hopping!