Most recent found item: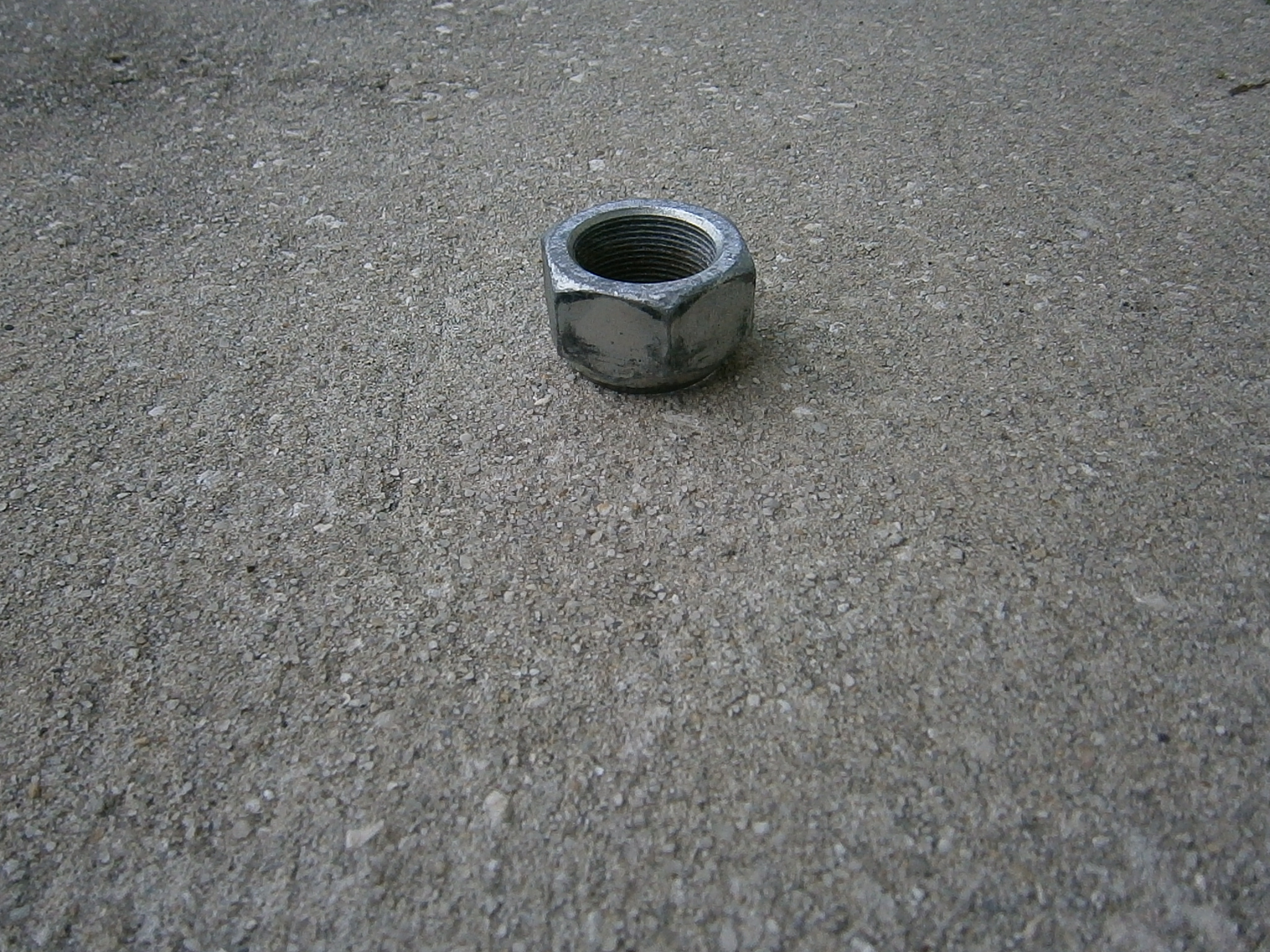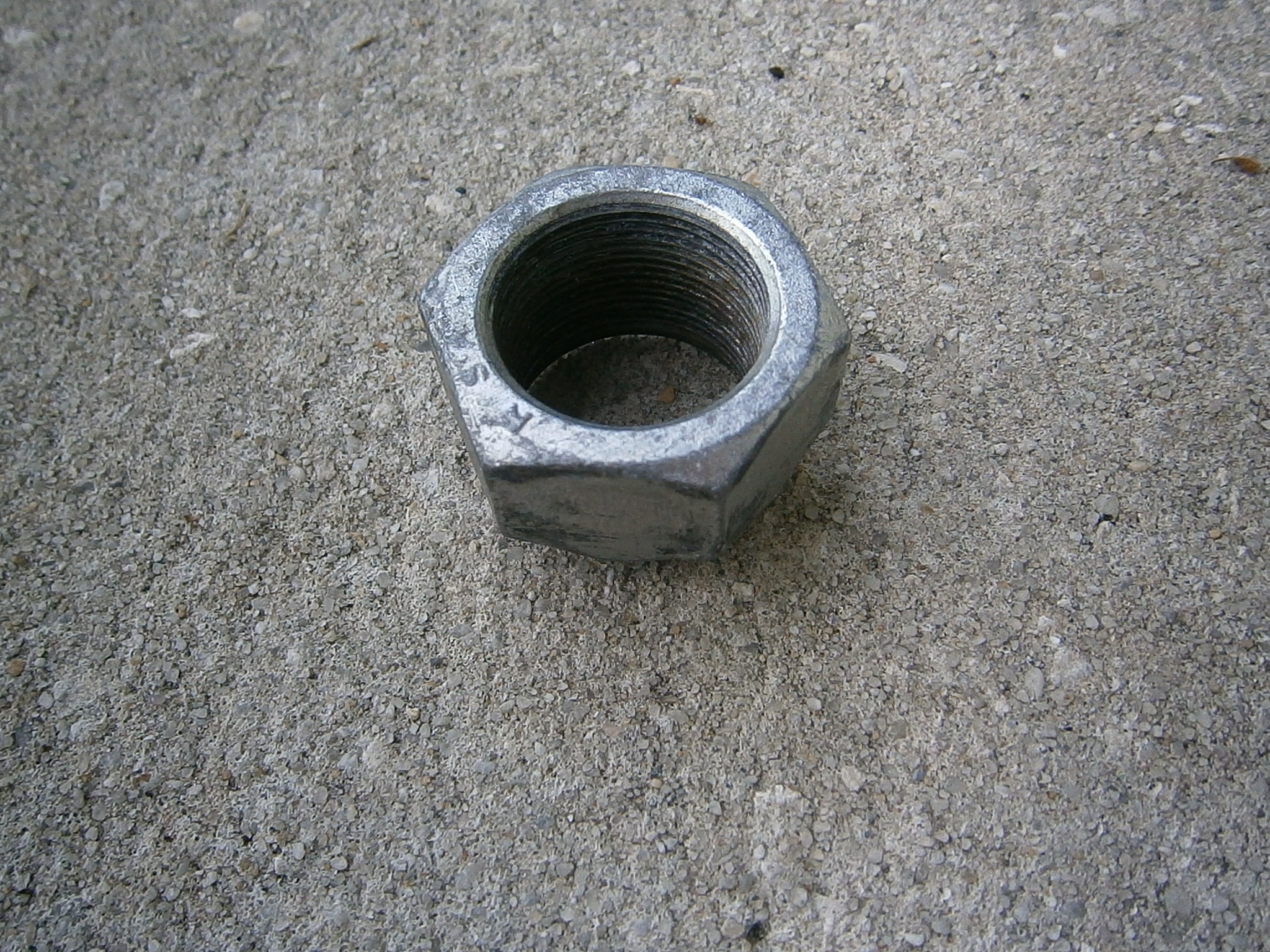 A lug nut found in the Target parking lot.
You can't tell, but it is HUGE – 1.75″ across, and 1″ tall.
How cool is THAT!  I can't wait to see where I'll use that in some assemblage or something, or make it a part of a piece of inspiration that I have on my desk.
What are some of your coolest finds?